While we don't sell keycaps here at Keebio other than an ortho compatibility kit, we do have some vendors that we recommend.
A fun part of the mechanical keyboard community is that we're found all over the world. You can support folks from all over with your purchases, if you like!
If you're really burning to put that last sweet touch of keycaps on your awesome build, the website that has keycaps readily available stuff pretty much all the time is thocstock.com.
United States​
NovelKeys keeps a pretty diverse array of keycaps. They range from a more neutral look to some of the intricate fandoms... like Star Wars! These folks are nice to work with.

Drop has various in-stock keycaps for sale, in various profiles like SA, GMK, as well as their own MT3 profile. The MT3 profile keycap sets they have typically have ortho sets/kits available for them too.

CannonKeys has various in-stock keycaps for sale, alongside group buys and pre-orders for GMK sets.
Pimp My Keyboard has a great refining search feature on their website, so it'll assist you in finding the perfect keyset.
For a fun play on words, DiviniKey has a lot on offer.
Asia​
KBD Fans has a lot going for it, lots of delicate designs on their keycaps are up on offer.
KP Republic has an astounding array of keycap sets for you to peruse.
Australia​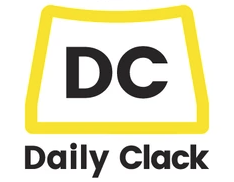 DailyClack has some in-stock ePBT keysets for sale.
Europe​
CandyKeys offers some beautiful sets. You need to be a close follower to snag some of the sets, as they disappear pretty quick!
MyKeyboard can provide you with sets that are in soft pastels all the way to hard, stoic designs.
MechBoards has some great sets for you to choose from. You can nab some blanks here if you like, or something showy like their pudding keycaps.
UK Keycaps has some aesthetically pleasing keycaps, and some mats if you need that matching-thing going on.
Keycapsss has some Choc Low Profile Keycaps available if the higher profile keycaps aren't quite your jam. They also offer high profile keycaps and ortholinear keysets.